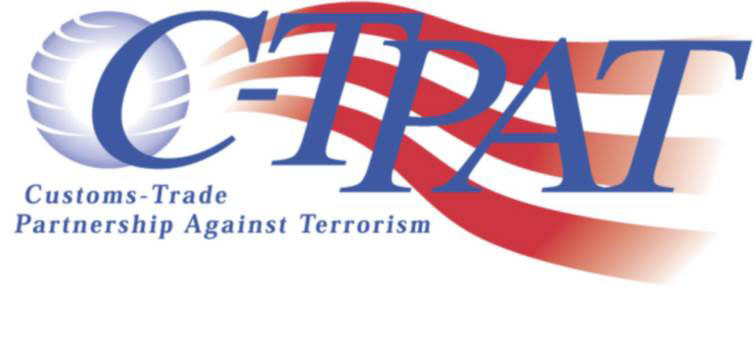 C-TPAT SYSTEM IMPLEMENTATION
JCS Certifications
C-TPAT refers to the Customs-Trade Partnership against Terrorism. It was launched in November 2011. The aim of C-TPAT is to protect the products from the terrorist attack and helps to protect the supply chain. C-TPAT recognizes that CBP can provide highest level of security. It helps to identify the security gaps and implement best practices and security measure. It ensures the integrity of their security practices.
Benefits of C-TPAT System Implementation
1. increase your sales – C-TPAT certified companies must use other c-tpat certified companies as their business partners whenever possible
2. increased security of your supply chain, your facilities and your asset
3. be an active participant in the war on terror & the war on drugs
4. importers – your containers go to the front of the line
5. importers – fewer container inspections
6. importers – fewer inspections in foreign ports with CBP CSI presence
7. cross-border highway carriers – eligible for "fast" program
8. NVOCC's & customs brokers – retain c-tpat certified customers
9. mexican manufacturers – reduce theft & increase security
10. canadian manufacturers – reduce theft & increase security
---
Who qualifies for c-tpat certification?
"This membership allows us to respond to our customers' diversified supply chain needs. We can now help them monitor sustainable performance in the supply chain more effectively, providing more visibility on the results of our audits. By submitting supply chain audit results to the database, we help ensuring transparency and re-use of existing audit data. A manufacturer does not need to re-audit a company to qualify them as suppliers, but rather checks their status in the Sedex database." "Our collaboration with Sedex is an important step for the direction we are taking with supply chain activities. We intend to pursue relations with key players in the supply chain arena, underlining the growing importance of supply chain auditing for our business."


---
SYSTEM IMPLEMENTATION SERVICES
---
---
Quick Contact
Contact us today, and get reply with in 24 hours!